Kitchen Remodeling Services 
South Jersey Home Remodeling has your home remodeling needs taken care of. We are a full-service contractor that brings our best to each and every job.
How do I budget my kitchen renovation?
Your budget is important to how it shapes what's possible with your new kitchen. From the materials you choose to the professional help you hire.
For the average, medium-sized kitchen remodel, $20,000 to $50,000 is a reasonable starting point for your budget. The exact amount will depend on where you live, what you can afford, what products you select, and how much construction you want to be done. Do you want to gut your whole kitchen, including moving walls and relocating utilities? It'll be costlier than simply replacing appliances and cabinets in the existing layout.
At SJ Home Remodeling we will work with you within your budget to give you the most bang for your buck. Our services are all in house, which means our jobs are not only thought out from beginning to end, but completed on time.
KITCHEN REMODEL COST

National

 

Average Cost
$16,600
Minimum Cost
$12,200
Maximum Cost
$126,000
Average Range

$12,800

 

to

 

$21,200
"For potential buyers, the kitchen is the room that can make or break the sale," writes Kristen Hampshire at HGTV. "An upgraded, attractive kitchen can make your home irresistible."
At SJ Custom Painting and Remodeling our job is to make sure your new kicthen is a viable investment for you.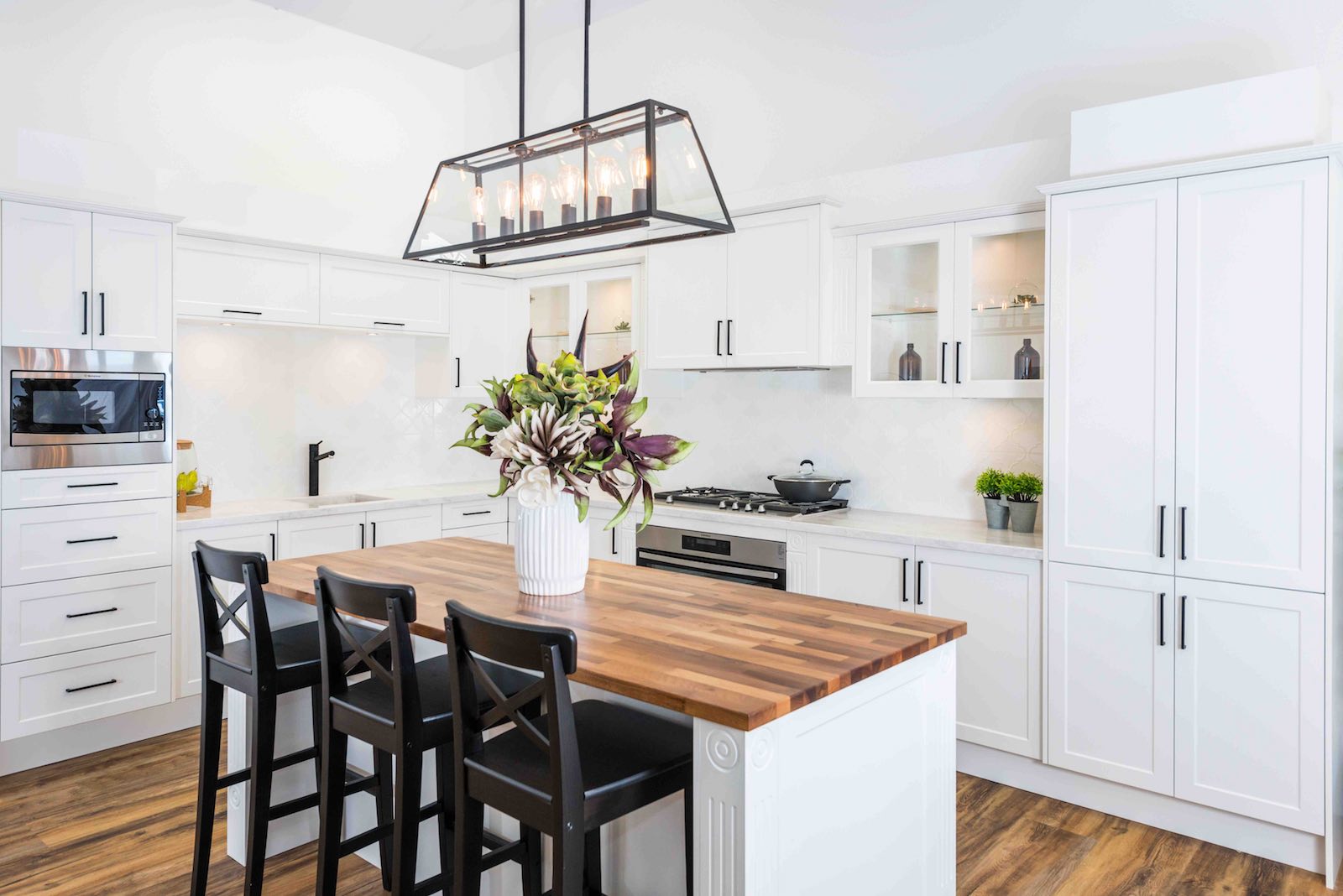 Will your company take care of trash and debris?
The personnel working at the residence, unless the homeowner states otherwise, handles all trash and debris removal. If you're having a large project done, a dumpster may be left on the premises while needed. Your Project Manager will work will you to determine the best placement.
When do I need to pay for my project?
ypically, a deposit is paid at the signing of the contract so that materials can be ordered and purchased. This also holds a spot for you in our work schedule. From that point on, payment is broken down into intervals based on project milestones.
How long have you been in business?
We are
 a family-owned business that has been remodeling homes since 1993. We have hundreds of satisfied customers who would be happy to talk  with you about their experience with us.
Does your company carry Workmans Comp and Liability Insurance?
 We carry both Workman's Comp and Liability insurance. 
Can you supply me with references?
Yes, upon request we can provide you with contact information of customers whom have had similar projects completed
.
What percentage of your business is repeat or referral?
 75% of our business is repeat or referral 
How much will my home life be disrupted during the project?
We minimize disrupting your life as much as possible.  Most of our clients remain in their home during the process.
Does someone need to be at home during all times of the construction?
No.  As long as you give us access to your home, there is no reason for you to be there.  We have remodeled homes for people out of state and keep 
them updated with pictures or videos.
Are you licensed?
Yes, we are fully licensed?
Will you take care of all of the necessary permits and inspections?
 We handle all permitting and will arrange for any necessary inspections.
Contact Us
Email Us To Get a Free Quote!